!-GénérEpar Avanquest Technology v:8.0. Pour plus d'information, visitez : http://www.avanquest.com -->
|
|
|
|
Abadan Reprographics & Imaging has the largest, in stock supply, of all your media and toner needs. Abadan represents the industries largest dealers for all of your printing needs.

We offer free local deliveries or we can ship via UPS. Our knowledgable staff can assist you in making sure you get the right product for your equipment and application.

For quick ordering we have listed the most popular products online or you may call us at (509) 747-2964 or (800) 572-3706.
603 E 2nd Avenue
Spokane WA 99202
(509) 747-2964
(800) 572-3706
(509) 744-3832
www.abadanspokane.com
www.abadanplanroom.com
ABADAN
REPROGRAPHICS
& IMAGING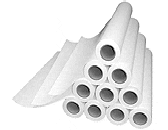 Home